Company History
UNIPLAST was established in June 1990 by two entrepreneurs Mr. Jan Hudec and Ing. Milan Hovorka. The company´s name ensued from a connection of two words "universal plastics". From the name itself it is apparent, that the company offers a wide range of plastic products. Plastics are processed by vacuum forming.
As a limited liability company was UNIPLAST registered on 31 April 1995. The company is owned by two Czech entrepreneurs with the same interest of basic capital and position of managing directors nowadays.
Year 1995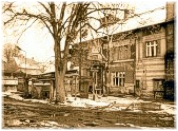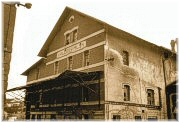 The company employed 3 people at the beginning of its existence. The number has increased up to 40 employees recently. 1999 - after a complete reconstruction of an old mill premises- the company was relocated. 2004 - the second plant was established in Sýčina with a possibility of production, warehousing and lease.
As the first and the only one in the Czech Republic the company developed and introduced the production of plastic plugs for protecting assembling sites on the bottom section of body.
The gross annual turnover is around 63 millions CZK.
The plants are equiped with modern half automatic and automatic vacuum forming maschines. Maximum dimension of a moulded piece 2150x1550mm.
For modernising of our maschinery we purchased two vacuum forming maschines Geiss and a CNC trimming maschine from Huber&Grimme.